Weight often has some unintended side effects. For example, it may leave you with very loose, lax skin in your arms. This can lead to some flabbiness, and may cause you to feel self-conscious about the way your clothing fits. A simple way to address this issue is through a plastic surgery procedure known as an arm lift or brachioplasty.
Dr. Gandolfi can help you eliminate lax and saggy skin under your arms with an arm lift. If you live in New York City, schedule a consultation today to achieve a more toned appearance of your upper arms.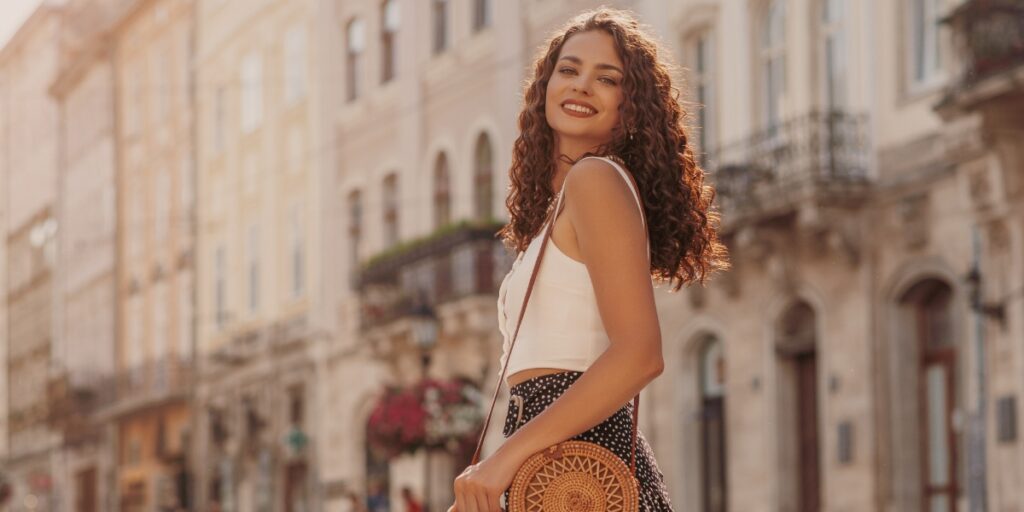 ---
Why People Decide to Get a Brachioplasty
Any time you gain weight, your skin stretches out to accommodate. If you then lose some of that weight, your skin may lack the elasticity needed to stretch and snap back into place. This loss of skin elasticity can lead to extra folds of skin and tissue, and one of the areas where those folds are most likely to form is under your arms.
Brachioplasty surgery is a body contouring procedure designed to specifically reshape your arms for a more smooth, slimmed down appearance with a natural-looking arm curve.
Arm lifts can be a viable option if you feel uncomfortable about the appearance of your arms, particularly if you have undergone significant fluctuations in body weight. Additionally, this procedure may provide relief if you frequently get rashes, infections, or other skin problems under your arms and your arms are easily irritated by clothing.
---
MEET DR. GANDOLFI
Double Board-Certified Plastic Surgeon
Dr. Brad Gandolfi is a double board-certified plastic and reconstructive surgeon with offices in New York City and Englewood, NJ. He specializes in cosmetic surgery and is a member of The Aesthetic Society, a by-invitation-only society for doctors with experience and excellence in cosmetic surgery. He obtained his plastic surgery degree at Duke University Medical Center and spent additional training in facial surgery at UCLA Medical Center. Dr. Gandolfi is board certified by the American Board of Plastic Surgery and the American Board of Surgery.
---
Your Initial Consultation
Prior to your visit, your journey will begin with an initial phone call with a member of our team to discuss your medical history and aesthetic goals. At your in-person consultation, Dr. Gandolfi will examine your skin, ensure that you are a good candidate for surgery, and give you detailed information about your treatment options. If your skin laxity is more pronounced, he will recommend an arm lift as the most sensible and effective option.
However, if you have minor skin laxity issues, Dr. Gandolfi may suggest a non-surgical alternative, such as liposuction and BodyTite.
What to Expect from Surgery
Surgery will begin with your arrival at our surgery center and a warm welcome from our surgical team. They will guide you to your operating suite and place you under anesthesia to keep you comfortable.
Dr. Gandolfi will then make incisions under your arm, strategically positioned so that your scars are not visible unless your arms are raised. Through these incisions, Dr. Gandolfi will carefully remove excess folds of tissue and fat, pulling the skin of your arm tight for a beautiful-looking, natural contour. In some cases, Dr. Gandolfi may combine an arm lift with non-surgical methods such as BodyTite to achieve optimal results.
Recovery After Your Procedure
Soon after, you will be waking up in our recovery room. Following your surgery, you will need to rest and recover for a few days, giving your body a chance to heal. It will be especially important for you to avoid vigorous exercise, heavy lifting, or raising your arms for several weeks. Dr. Gandolfi will advise you as to when you can resume your normal activities.
Some soreness is to be expected after any plastic surgery. Most physical discomfort is easy to manage with over-the-counter pain medications, though Dr. Gandolfi may offer prescription pain medicine if needed.
Prior to being discharged, you will receive all the guidelines you need concerning diet, bathing, and caring for your incisions. By carefully following these guidelines, you can minimize the visibility of your scarring and promote optimal results.
---
Experience in Arm Lifts in NYC
Unwanted arm skin is a common issue, particularly if you've gone through major weight changes. A double-board certified plastic surgeon, like NYC's Dr. Gandolfi, can help you determine if you are a good candidate for an arm lift. Improve the way your arms look by scheduling a consultation with Dr. Gandolfi at our practice at (212) 287-7211.