Over time, your skin loses some of its elasticity. This is a natural result of the aging process, though it can be exacerbated by sun damage, pregnancy, and genetic factors. Significant fluctuations in your body weight can also result in loose, saggy skin. You may notice this in the form of a "spare tire" around your abdomen, sagging in the buttocks and thighs, and more. As your skin loses its elasticity, it makes it much more difficult for the skin to "snap" back into place.
If you want to remove this unwanted excess skin and renew your sense of confidence, one option to consider is the body lift. Dr. Gandolfi is a double board-certified plastic surgeon in New York City with years of experience performing body contouring procedures to reshape dream bodies.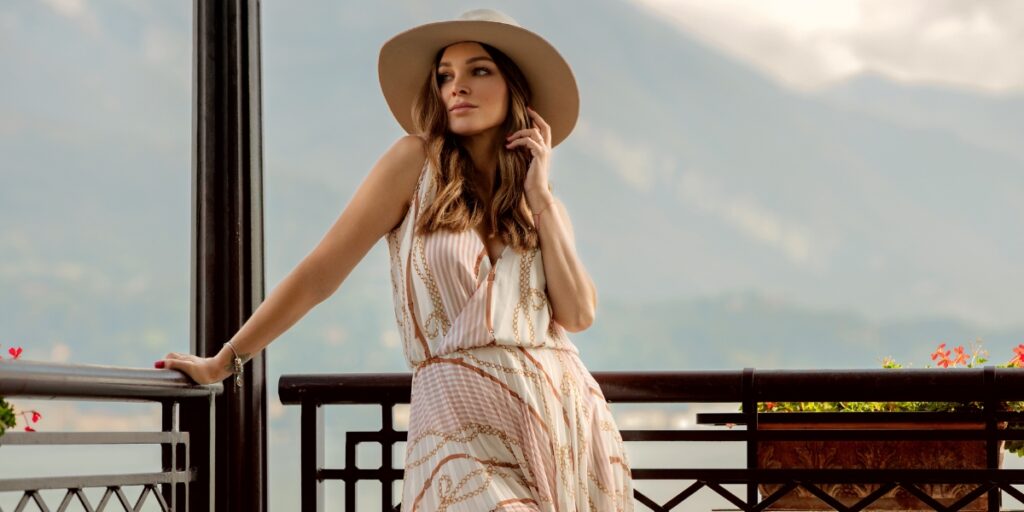 ---
Why People Decide to Get a Body Lift
A body lift procedure can be an excellent option if you have experienced significant fluctuations in body weight, and are left with any of the following issues:
Sagging, drooping, or flabby buttocks
Love handles
Significant loose skin around the thighs
A "spare tire" around the abdominal area
If you have a healthy body weight but cannot seem to eliminate these stubborn soft tissue deposits, even with rigorous diet and exercise, it may be worth scheduling a consultation with Dr. Gandolfi to discuss different treatment options.
---
Your Initial Consultation for a Body Lift
Prior to meeting with the doctor, your journey will start with a call to discuss your medical history and aesthetic goals. One of our team members will then schedule your consultation to see Dr. Gandolfi. During this initial consultation, you will have a chance to ask him any questions you may have about the procedure, including questions about the recovery, the expected results, and more.
Dr. Gandolfi will perform a physical examination, review your medical history, and take any medical images necessary. All this information helps him determine whether you are a good candidate for a safe and successful body lift surgery.
In some situations, Dr. Gandolfi may recommend other treatment options, such as a tummy tuck or buttock lift, or non-surgical treatment in order to get the best results for your individual goals.
---
MEET DR. GANDOLFI
Double Board-Certified Plastic Surgeon
Dr. Brad Gandolfi is a double board-certified plastic and reconstructive surgeon with offices in New York City and Englewood, NJ. He specializes in cosmetic surgery and is a member of The Aesthetic Society, a by-invitation-only society for doctors with experience and excellence in cosmetic surgery. He obtained his plastic surgery degree at Duke University Medical Center and spent additional training in facial surgery at UCLA Medical Center. Dr. Gandolfi is board certified by the American Board of Plastic Surgery and the American Board of Surgery.
---
What to Expect from Surgery
When you arrive for surgery at our facility in NYC, you will be greeted by our surgical team, who will guide you in preparation for surgery. Once you are fully under anesthesia, Dr. Gandolfi will begin your body lift procedure.
He will make strategic incisions and carefully remove any excess soft tissue, pulling the skin tight to create a natural-looking contour. Techniques such as liposuction as well as BodyTite® may be employed for the best possible results. Once the desired results are achieved, Dr. Gandolfi will close the incision sites.
Dr. Gandolfi is passionate about positioning incisions in areas where any scarring can be easily concealed. Whenever possible, incisions will be made in the bikini area so that scars are only visible when undressed.
---
Recovery After Your Body Lift Procedure
Following your body lift procedure, it is crucial to allow plenty of time for your body to heal. We encourage you to rest and recover for one to two weeks, and avoid any strenuous exercise for four to six weeks. Dr. Gandolfi will furnish you with a more specific recommendation based on the extent of your body lift procedure.
While some pain is natural following surgery, you can easily mitigate discomfort with over-the-counter or prescription remedies.
Prior to being discharged, you will receive all the guidelines you need concerning diet, bathing, and caring for your incisions. During recovery, it is essential to carefully follow these aftercare instructions to ensure the best outcomes and minimal scarring.
---
Excellence in Body Lifts in NYC
A body lift can provide you with the contoured figure you have always wanted, helping you eliminate those areas of sagging skin that you cannot lose with diet and exercise. To schedule a body lift consultation with Dr. Gandolfi, contact our NYC practice at (212) 287-7211.