Are your ears more prominent than you'd like them to be, disproportionate to your other facial features? If so, you may be a good candidate for ear surgery. Also known as otoplasty, this procedure can reduce the prominence of the ears, bringing them into greater harmony with your face for a natural, subtle appearance. Dr. Brad Gandolfi, a double board-certified plastic surgeon in New York City, offers cosmetic ear surgery for misshapen or large ears.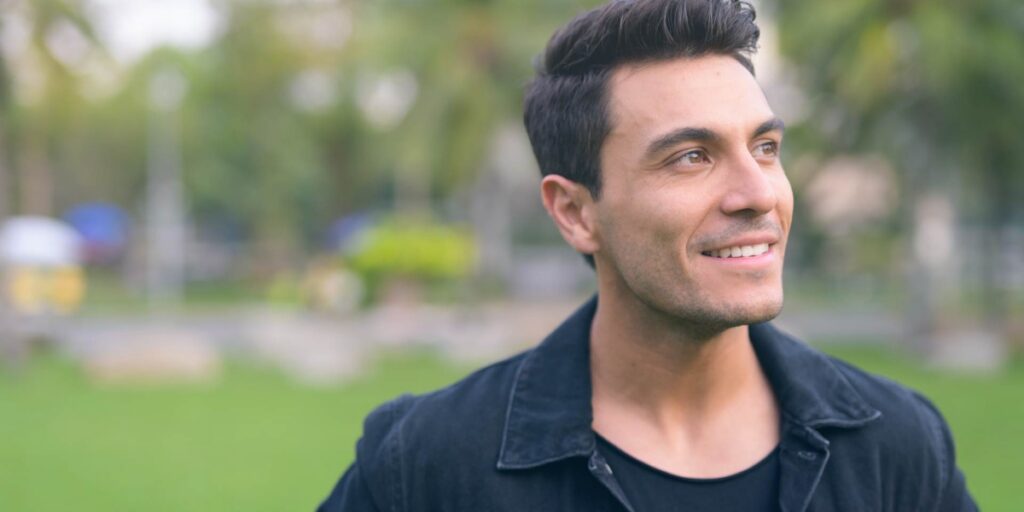 ---
Why People Get Otoplasty
Some of the most common reasons to seek an otoplasty include:
Your ears stick out too far from your head.
Your ears are asymmetric, with one sticking out more than the other.
Your ears are too large in proportion to your head.
You had a previous ear surgery and are displeased with the results.
---
The Otoplasty Procedure Process Explained
What should you expect from ear surgery? While the specifics of otoplasty can vary according to your needs and expectations, here is an overview of what the process entails.
The Consultation
Your journey will begin with a phone call with a member of our team. This will provide you with a chance to discuss your medical history and aesthetic goals in a friendly and relaxed setting, then schedule your consultation with Dr. Gandolfi.
During the consultation, Dr. Gandolfi will perform a physical evaluation, review images, and talk with you about your expectations. Consultations usually last half an hour, and during this time, you can also ask questions about anesthesia, recovery, aftercare, and more.
What Should I Do in Preparation?
Dr. Gandolfi and his team will provide you with guidelines for preparing for your otoplasty. You may be advised to pause certain medications or supplements that impede the healing process, cease tobacco use, or fast for a few hours before your ear surgery.
What is Surgery Like?
Your otoplasty experience will begin with your arrival at our surgery center and a warm welcome from our clinical care team. They will guide you to your operating suite, ensure your comfort, and administer anesthesia.
For otoplasty, Dr. Gandolfi makes small incisions behind the ears. While these incisions may leave scars, the scarring will be virtually invisible. Through these incision sites, Dr. Gandolfi will carefully remove excess cartilage and skin, then fold the remaining cartilage into the appropriate position. Internal stitches may be used to close the incision sites.
What Should I Expect in Terms of Recovery?
Following ear surgery, it is normal to have some discomfort. Pain medications will be provided to help you manage these symptoms. Before you are discharged, you will be given full instructions about aftercare and recovery, including guidance about sleeping position, incision care, and more. Following these guidelines can help promote a full and fast recovery, while also optimizing your final results.
---
MEET DR. GANDOLFI
Double Board-Certified Plastic Surgeon
Dr. Brad Gandolfi is a double board-certified plastic and reconstructive surgeon with offices in New York City and Englewood, NJ. He specializes in cosmetic surgery and is a member of The Aesthetic Society, a by-invitation-only society for doctors with experience and excellence in cosmetic surgery. He obtained his plastic surgery degree at Duke University Medical Center and spent additional training in facial surgery at UCLA Medical Center. Dr. Gandolfi is board certified by the American Board of Plastic Surgery and the American Board of Surgery.
---
Other Things to Consider Before Getting Otoplasty
Are There Any Risks Involved?
While there is always risk associated with surgery, you can manage that risk by choosing a qualified plastic surgeon. The most common risk involved with ear surgery is bleeding, which is rare.
Will I Need to Request Extensive Time Off from Work?
Most patients will want to take off a week or so, allowing their body time to rest and heal following their otoplasty.
How Long Will My Results Last?
Otoplasty results are essentially permanent. If you are for any reason dissatisfied with your results, they can be revised with a follow-up procedure.
Is it Really Worth It?
Only you can decide whether otoplasty is worth it but be advised that the vast majority of patients who get ear surgery from Dr. Gandolfi are highly satisfied with their results.
---
Excellence in Otoplasty in NYC
Dr. Brad Gandolfi is a highly trained, double board-certified plastic surgeon in NYC with a reputation for promoting patient safety and optimizing clinical outcomes. He is experienced in otoplasty, and passionate about providing beautiful and natural-looking results. To schedule a consultation, contact (212) 287-7211.