Why Some Men Choose to Have Gynecomastia Surgery
Gynecomastia is a very common medical condition that impacts men. Unfortunately, most men find it embarrassing and do not discuss the condition. It is characterized by an increase in the amount of breast gland tissue or fatty tissue. While gynecomastia is usually not a serious problem, it can certainly impact your self-confidence and contribute to feelings of awkwardness or embarrassment. This condition can also cause chronic pain, specifically in the form of persistent discomfort just behind the nipple. This can be a large problem if your job necessitates heavy equipment like vests or packs. The good news is this condition can be fixed.
If you are otherwise fit and healthy but wish to eliminate this enlarged breast tissue or are living with pain, gynecomastia surgery may be the best option for relief. Dr. Gandolfi is a double board-certified plastic surgeon in NYC performing gynecomastia surgery to help increase your confidence and create a more masculine chest appearance.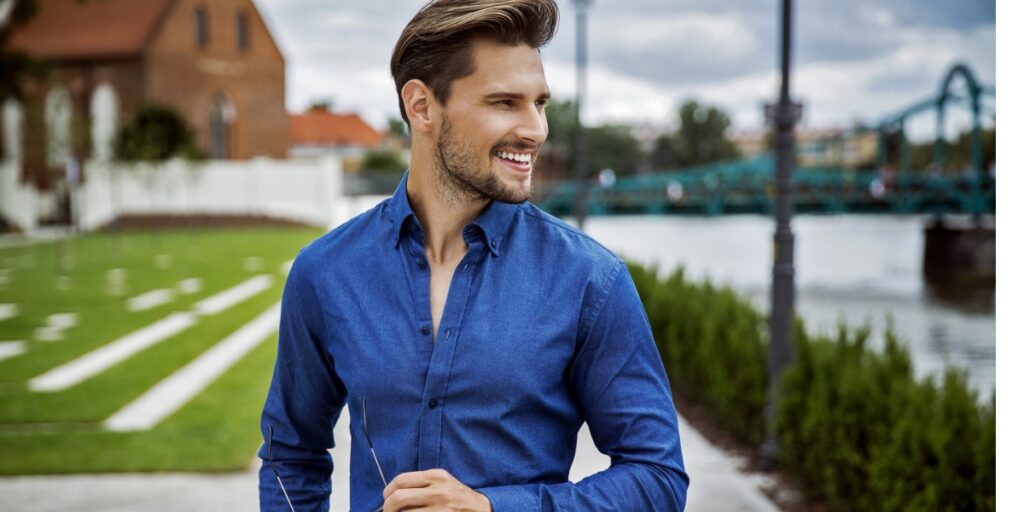 ---
Common Causes of Gynecomastia
Most cases of gynecomastia are idiopathic… meaning the cause is unknown or has arisen naturally. Other times, there is something that drives the enlargement of breast tissue. Common causes are:
Mild hormonal imbalances during puberty
Steroid use/testosterone use
Marijuana
Although uncommon, gynecomastia can be caused by tumors of the testicles and brain. Dr. Gandolfi will screen for this in his evaluation.
How is Gynecomastia Treated? What is a Gynecomastia Grading?
Gynecomastia's treatment is related to the extent of the problem. Dr. Gandolfi grades gynecomastia using a simple 3 categories:
Grade 1 – Excess breast tissue only. In this instance, the excess tissue is normally removed through a small incision at the edge of the areola (the colored skin around the nipple). Breast gland tissue is firm, and is generally not amenable to liposuction alone.
Grade 2 – Excess breast tissue and fat. When breast tissue and fat are involved without excess skin, liposuction is added to the small areolar incision to contour the chest. This approach can also be performed for people with mild to moderate excess skin.
Grade 3 – Excess breast tissue, fat, and skin. In this instance, in addition to liposuction and gland removal, additional treatments are often necessary to obtain the proper results. This could mean BodyTite® or removing skin by using incisions around the areola or under the breast.
Does Insurance Cover Gynecomastia Surgery?
Sometimes. Unfortunately, many insurance policies specifically exclude gynecomastia surgery. In some cases, they will deny a full gynecomastia surgery but will allow for gland removal. Specifically, mass removal is often covered if the mass is impacting your job or quality of life due to pain.
In all instances, commercial insurance will be required (no community plans or Medicaid). If you would like more information, our office staff is well equipped to help you answer these questions.
---
Your Initial Consultation
Your journey will begin with an initial phone call with a member of our team to discuss your medical history and aesthetic goals, and schedule your consultation. During your visit with Dr. Gandolfi, he will perform a physical examination, review medical images, and ensure you are a good candidate for gynecomastia surgery. Here, you will have an opportunity to share your aesthetic goals and ask any questions about the procedure.
This consultation usually lasts around half an hour and will help you gain a clear sense of your treatment plan and recovery period.
---
MEET DR. GANDOLFI
Double Board-Certified Plastic Surgeon
Dr. Brad Gandolfi is a double board-certified plastic and reconstructive surgeon with offices in New York City and Englewood, NJ. He specializes in cosmetic surgery and is a member of The Aesthetic Society, a by-invitation-only society for doctors with experience and excellence in cosmetic surgery. He obtained his plastic surgery degree at Duke University Medical Center and spent additional training in facial surgery at UCLA Medical Center. Dr. Gandolfi is board certified by the American Board of Plastic Surgery and the American Board of Surgery.
---
What to Expect from the Surgery
Your surgery will begin once you arrive at our surgery center in NYC. After a warm welcome from our surgical team, they will guide you to your operating suite and prepare you for surgery. At this time, you will be placed under anesthesia to keep you comfortable, and you will soon wake up in the recovery room.
Dr. Gandolfi tailors each surgery to the needs of each individual patient. This may or may not include scarless techniques or techniques with incisions around the nipple and elsewhere. The size and extent of the incisions will be related to the extent of gynecomastia present.
---
Recovery After Your Procedure
Recovery from gynecomastia surgery usually takes one to two weeks. During this time, it is important to rest as much as possible, providing your body with the healing that it requires. In particular, it is crucial to avoid strenuous exercise or heavy lifting, both of which can compromise your results and lead to possible complications.
While some soreness is to be expected following your surgery, it is usually very easy to manage with over-the-counter pain medications. Prescription medications are also available as needed.
Before you are sent home to recover, you will receive all the guidelines you need concerning diet, bathing, and caring for your incisions. Following these guidelines carefully will help you avoid complications, expedite your recovery time, and minimize the visibility of scarring.
---
You're in Good Hands with Dr. Gandolfi
Gynecomastia can be both painful and embarrassing. The good news is that it is highly treatable through surgical intervention. Dr. Gandolfi is a double board-certified surgeon promoting both safety and exceptional results. Schedule a consultation with our team to learn more at (212) 287-7211.