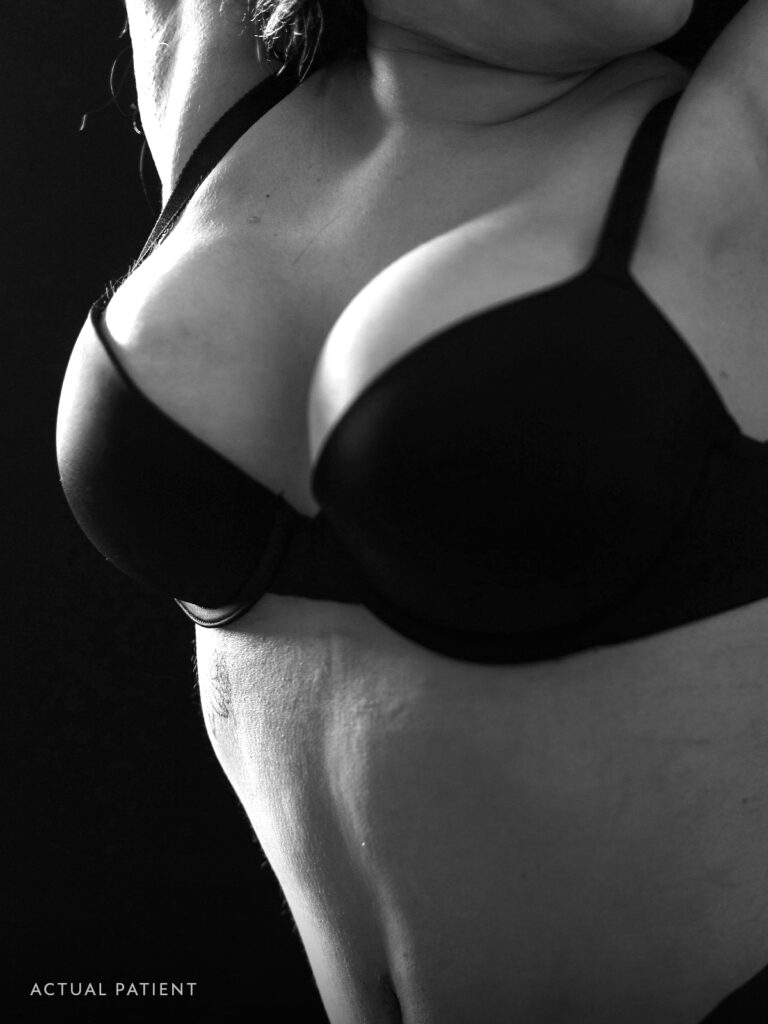 Committed to Getting Back to You, as Efficiently as Possible
If you have been diagnosed with breast cancer, removing part or all of the breast tissue may be necessary for your overall wellbeing. While this may be a difficult journey, knowing that you are not alone is essential. Dr. Gandolfi specializes in using state-of-the-art techniques and strategies to minimize recovery time, pain, scars, and muscle disruption. Whether you plan to have immediate or delayed reconstruction, Dr. Gandolfi is a double board-certified plastic surgeon in New York City who is uniquely skilled in the art of breast reconstruction and committed to helping you get back to your life.
---
Candidates for Reconstruction Surgery
All women that undergo breast removal or partial removal due to cancer are candidates for breast reconstruction. The type of reconstruction will vary based on medical conditions, tumor location, and the type of cancer.
---
Breast Reconstruction Process Explained
Breast reconstruction is made up of a series of surgeries. You can expect your breast reconstruction process to follow a few basic steps.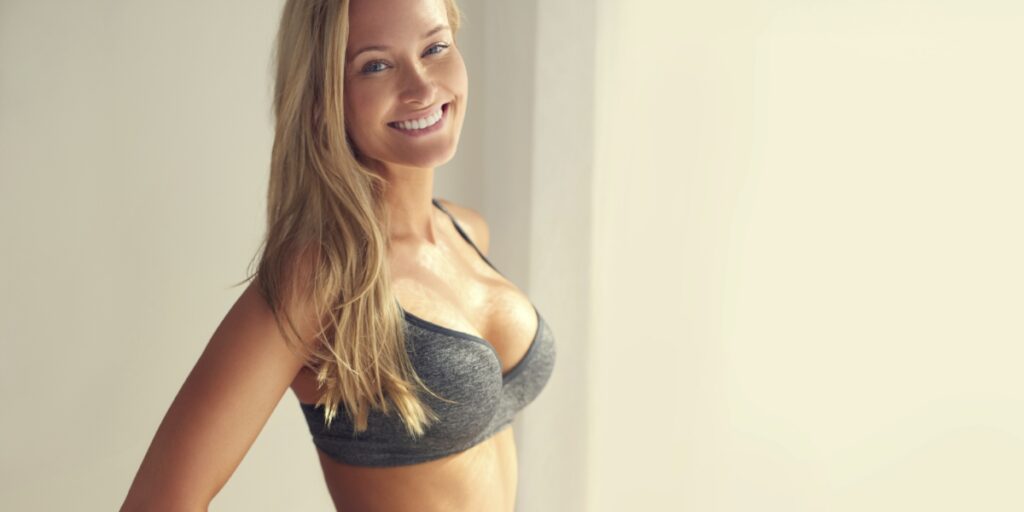 The Consultation
Your journey will begin with an initial phone call with a team member to discuss your medical history and aesthetic goals and schedule your consultation.
The consultation itself will allow Dr. Gandolfi to perform a physical examination, review medical images, and talk with you about your aesthetic goals. This appointment usually lasts for around half an hour and is an excellent opportunity to ask questions about the reconstruction, recovery, or anticipated results.
How Long Does the Procedure Take?
The amount of time required for breast reconstruction is highly variable, depending on the extent of reconstructive work needed. The procedure may take anywhere from one to six hours to complete.
What is Surgery Like?
Breast surgery to remove cancer will occur first then Dr. Gandolfi will perform breast reconstruction using a combination of implants and fat transfer. Dr. Gandolfi holds privileges in hospitals across NYC and New Jersey and works hand in hand with local breast surgeons.
Step 1 – Breast Cancer Surgery
Over the last 20 years, breast cancer surgery has evolved to remove less tissue and minimize complications. Most patients will undergo a combination of therapies, such as:
Mastectomy – Removal of an entire breast or both breasts.

Simple Mastectomy – The nipple, areola, and breast skin are removed with the breast tissue.
Skin Sparing Mastectomy – The nipple and areola are removed with the breast tissue. As little skin is removed as possible.
Nipple Sparing Mastectomy – Only the breast tissue is removed. The nipple and all the skin are preserved.

Partial Mastectomy – Removal of only a part of the breast.
Sentinel Node Dissection – Removal of the primary lymph nodes draining the breast.
Lymph Node Dissection – Removal of all lymph nodes from an axilla
Chemotherapy – Medications given through a port, and IV, or orally to target and destroy breast cancer cells.
Radiation – Radiation energy is applied to areas affected by cancer to minimize the chance of cancer recurrence.
Step 2 – Reconstruction
The breast reconstruction process will vary depending on whether you are undergoing immediate or delayed reconstruction. Reconstruction usually involves two stages. The first stage involves the following techniques:
Delayed-Immediate Reconstruction
Breast surgery to remove the cancer is performed first in a delayed-immediate reconstruction. At the end of the procedure, Dr. Gandolfi adjusts the breasts to put them in position for reconstruction, closes the skin, and places drains. In 2 weeks, he will place the implants into the breasts and use a mesh scaffold to hold the implants in place. This surgery is ideal for someone with a nipple sparing mastectomy and a pre-surgery breast size of less than a C cup with minimal or no breast drooping (breast ptosis). This technique is not an option for women with large or droopy breasts. This process avoids the use of tissue expanders. After healing, Dr. Gandolfi may utilize fat transfers to soften the breats and to improve the overall shape.
Tissue Expander Placement
Using this technique, tissue expanders are placed where breast tissue was removed. The expanders are then gradually inflated over a few months until your desired size is obtained. Expanders are placed over the muscle by preference using a tissue scaffold to strengthen and protect the reconstruction. This is an ideal procedure for someone that is unable to have a nipple sparing mastectomy or that has sagging breasts.
Immediate Implant Reconstruction
During an immediate implant reconstruction, a breast implant is placed under a tissue scaffold the same day the mastectomy is performed. This technique can be performed on a patient that is size A/B/C pre-surgery and wants to be a little smaller after the procedure. This procedure carries a higher level of complication than the delayed-immediate mentioned above.
Immediate Tissue-Based Reconstruction
Tissue from your body is used to fill the area where breast tissue was removed. This tissue is generally taken from the abdomen, but other options include the back, buttock, and thigh. Immediate tissue-based reconstruction is ideal for larger breasts or women who do not want implants.
Step 3 – Fine Tuning the Reconstruction and Making Adjustments
Step three of breast reconstruction usually involves performing revision surgery to obtain the best possible outcomes. These are generally short procedures done on an outpatient basis. When a single sided reconstruction is performed, often a lift is done on the opposite side to correct symmetry. Step 3 techniques can involve:
Fat Transfer
Fat transfers are the most common secondary procedure. Fat is used to pad the implant, creating a more natural feeling breast. Fat also allows for direct filling of specific areas to improve the overall shape of the breast. Fat is removed via liposuction, generally from the abdomen, and then transferred to the breast. This can be done multiple times to achieve larger breasts.
Implant Exchange
If the implant size, as it has healed, is not what you envisioned, an implant exchange can be performed. In direct-to-implant procedures, implant size is limited to reduce pressure on the skin so on some occasions a larger implant is requested.
Breast Lift
A breast lift is commonly done on a unilateral mastectomy to create a more symmetric outcome. In certain instances, a small lift may be possible on the mastectomy breast.
Nipple Reconstruction
Nipple reconstructions are performed at the conclusion of a breast reconstruction. In single-sided breast surgery cases, a piece of the normal nipple is split to recreate the nipple on the opposite side. In other instances, or where both nipples are removed, the nipple is created using a series of sutures and incisions. The procedure takes less than an hour and can be performed under local anesthesia.
Areolar Tattooing
The final step in breast reconstruction involves permanent makeup to help you look and feel back to normal. Areolar tattooing is truly an art, so Dr. Gandolfi always refers to an artist to complete this portion of the reconstruction. By partnering with tattoo artists in the community, he strives to achieve results that look natural. A skilled tattoo artist can capture the mperfections, color variations, and contour variations of a natural nipple.
---
MEET DR. GANDOLFI
Double Board-Certified Plastic Surgeon
Dr. Brad Gandolfi is a double board-certified plastic and reconstructive surgeon with offices in New York City and Englewood, NJ. He specializes in cosmetic surgery and is a member of The Aesthetic Society, a by-invitation-only society for doctors with experience and excellence in cosmetic surgery. He obtained his plastic surgery degree at Duke University Medical Center and spent additional training in facial surgery at UCLA Medical Center. Dr. Gandolfi is board certified by the American Board of Plastic Surgery and the American Board of Surgery.
---
What Kind of Recovery Process Can I Expect?
Because breast reconstruction techniques are so varied, the reconstructive process varies as well. Most patients choose to go home the same day of their surgery. Depending on the stage, drains or surgical bras and garments may be used.
Before being discharged, you will receive all the guidelines you need concerning diet, bathing, and caring for your incisions and drains. By carefully following these guidelines, you can minimize the visibility of your scarring and promote optimal results.
---
Other Things to Consider
Are There Any Risks Involved?
There can be risks associated with any surgical procedure, and the best way to minimize your risk is to ensure that you have the procedure performed by a highly trained and skilled surgeon. Double board-certified plastic surgeon Dr. Gandolfi has helped countless patients regain natural-looking breasts following cancer surgery, and he always puts patient safety and wellbeing first.
How Much Does It Cost?
The costs associated with breast reconstruction can vary according to many different factors. A more specific estimate will be provided during your consultation, along with details on insurance or financing.
Does Insurance Cover Breast Reconstruction?
Breast reconstruction is covered by all insurance policies by law. Financial responsibilities, however, vary by insurance plan.
---
You're in Good Hands with Dr. Gandolfi
Dr. Gandolfi is a highly trained, double board-certified plastic surgeon with a reputation for emphasizing patient safety and wellbeing. He combines artistic skill with advanced surgical techniques to create beautiful, natural-looking results for each of his patients. To schedule a breast reconstruction consultation with Dr. Gandolfi in NYC, contact our practice today at (212) 287-7211.