Your nostrils are separated by a structure known as the septum. The septum, which is made of bone and cartilage, is supposed to be straight, promoting clear and consistent breathing. If you routinely struggle with congestion, troubled breathing, frequent sinus obstructions or migraines, you may have a deviated (or crooked) septum to blame. Through a procedure known as septoplasty, double board-certified plastic surgeon Dr. Brad Gandolfi of New York City can straighten your septum and alleviate your breathing difficulties.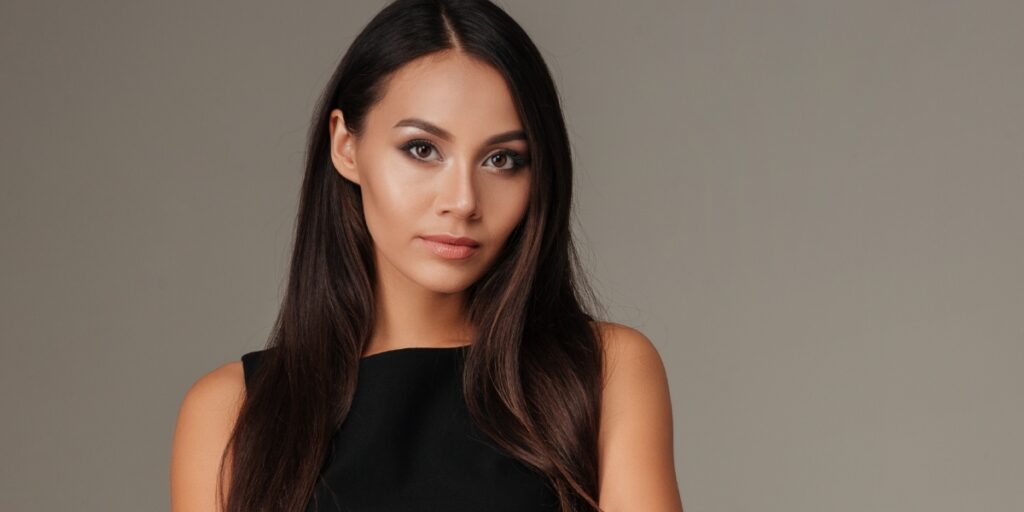 ---
What's the Difference Between Septoplasty and Rhinoplasty?
As a plastic surgeon, Dr. Gandolfi offers two basic options for nasal surgery: septoplasty and rhinoplasty. While both of these surgeries involve restructuring the nose, they have different objectives. Septoplasty is focused on straightening the septum to address breathing and congestion problems, while rhinoplasty may involve the repositioning of bone and cartilage to achieve certain cosmetic effects, including changes to the size, shape, and proportions of the nose.
While the two surgeries differ in their goals, they can also work together harmoniously. If you are experiencing breathing problems due to a deviated septum, and also have aesthetic changes you'd like to make to your nose, talk with Dr. Gandolfi about having the two surgeries performed simultaneously.
---
Am I a Good Candidate for Septoplasty?
It is Generally Ideal For:
Patients who have been diagnosed with a deviated symptom.
Anyone who is experiencing quality-of-life issues, including problems breathing, due to their deviated septum.
Those who are in good health overall, and do not smoke.
Those who have realistic expectations about the procedure.
It is Not So Great For:
Those who simply want cosmetic changes to their nose.
Those who have a history of wound-healing difficulties.
Those who do not have clear, reasonable expectations.
---
MEET DR. GANDOLFI
Double Board-Certified Plastic Surgeon
Dr. Brad Gandolfi is a double board-certified plastic and reconstructive surgeon with offices in New York City and Englewood, NJ. He specializes in cosmetic surgery and is a member of The Aesthetic Society, a by-invitation-only society for doctors with experience and excellence in cosmetic surgery. He obtained his plastic surgery degree at Duke University Medical Center and spent additional training in facial surgery at UCLA Medical Center. Dr. Gandolfi is board certified by the American Board of Plastic Surgery and the American Board of Surgery.
---
The Septoplasty Procedure Process Explained
Before you have septoplasty performed, you may have some questions about what the procedure entails. While the specifics can change from patient to patient, here is an overview of what you can expect.
The Consultation
Your journey will begin with a phone call from a member of our team, providing you a chance to discuss your medical history and aesthetic goals, then schedule your consultation. During this appointment, Dr. Gandolfi will perform a physical examination, review diagnostic images of your nose and airways, and talk with you about your symptoms. If you are combining your septoplasty with rhinoplasty, Dr. Gandolfi will ask you about your aesthetic goals. You will also have a chance to ask any questions and learn more about the anesthesia options provided. You can expect the consultation to last around half an hour.
What Should I Do in Preparation?
Before your procedure, Dr. Gandolfi and his team will provide you with a full set of instructions, advising you to take simple steps like stop smoking, discontinue certain supplements, and fast for a few hours before your surgery.
What is Surgery Like?
Your septoplasty will begin with your arrival at our surgery center, where you will receive a warm welcome from our surgical team. They will guide you to your operating suite and administer anesthesia to keep you comfortable.
For your septoplasty, Dr. Gandolfi will make incisions inside the nose, meaning there should be no visible scarring following your surgery. Through these incisions, Dr. Gandolfi will straighten your septum by trimming, repositioning, and replacing bone or cartilage. In some cases, soft silicone splints may be inserted to help fortify the septum and keep it straight.
What Should I Expect in Terms of Recovery?
Following your septoplasty, you can anticipate some pain, swelling, and congestion. These symptoms will typically clear up on their own within a week's time and can be managed with medication and cold compresses. For deviated septums, internal silicone splints are used for a week to guide the healing to the center of the nose. These are removed in the office.
Other Things to Consider Before Getting a Septoplasty
Are There Any Risks Involved?
While surgery always entails risk, you can minimize risk by working with a trained and experienced surgeon. Dr. Brad Gandolfi is double board-certified, signifying a high level of training and robust surgical knowledge.
Will I Need to Request Extensive Time Off from Work?
For septoplasty, you may wish to take up to five days off from work, allowing some time for your body to heal and for swelling to subside.
Will My Insurance Cover the Procedure?
Most insurance plans will cover the cost of a septoplasty. Our office can help you navigate any questions or concerns you have related to insurance or financing for your procedure.
How Long Will My Results Last?
By carefully following aftercare guidelines and maintaining an overall healthy lifestyle, you can extend the results of your septoplasty indefinitely.
Is it Really Worth It?
If you have experienced significant breathing problems or quality-of-life issues due to a deviated septum, having a septoplasty may be the best way to get lasting relief.
---
Excellence in Septoplasty in NYC
Septoplasty can be the best option for addressing a deviated septum. Dr. Brad Gandolfi is a highly trained, double board-certified plastic surgeon who has vast experience performing septoplasty procedures for patients in the NYC area. To schedule a consultation with Dr. Gandolfi, contact us at (212) 287-7211.