When you lose a lot of weight, whether through diet and exercise or weight loss surgery, it should leave you feeling pretty good about yourself. For some people, major weight fluctuations may bring unintended side effects like loose, saggy skin at certain parts of your body. One of the most common places to experience this excess flab is your thighs.
If weight changes have left you with saggy skin around your thighs, you may be a good candidate for a thigh lift. Double board-certified plastic surgeon Dr. Gandolfi provides thigh lift procedures for patients throughout the NYC community. He can help you achieve a more contoured, streamlined physique.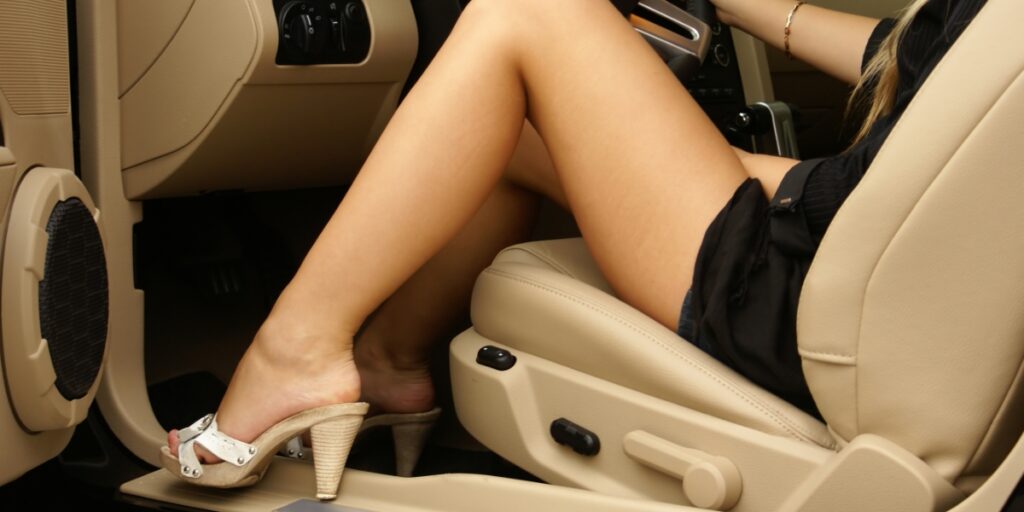 ---
Why People Decide to Get a Thigh Lift
When you gain weight, it causes your skin to stretch out over time. When you lose weight later on, your skin may not have the elasticity necessary to snap back into shape. This can result in loose, saggy skin in certain areas, including your thighs.
A thigh lift procedure involves the surgical removal of this excess skin, allowing you to feel more confident in your physical appearance. Additionally, a thigh lift can create relief for patients whose thighs rub together or against their clothing and cause irritation. Thigh lifts are especially recommended if you experience frequent rashes or infections around your thighs, or have a difficult time finding clothing that fits properly.
---
Your Initial Consultation
Before you have a thigh lift, you will schedule a one-on-one consultation with Dr. Gandolfi. This appointment should last around half an hour, and will give Dr. Gandolfi an opportunity to evaluate your skin, assess your medical history, and walk you through treatment options. The consultation will be preceded by a phone call with one of our team members, who will ask some questions about your cosmetic goals.
For patients looking to eliminate excess skin from their thighs, surgical intervention is usually considered to be a last resort. When possible, we encourage non-surgical treatments, such as BodyTite®, which can help to eliminate excess skin without the need for large incisions or lasting scars.
If you do require a thigh lift, Dr. Gandolfi will offer clarity about what the procedure involves, what type of sedation will be used, and what steps will be required during the recovery process.
---
MEET DR. GANDOLFI
Double Board-Certified Plastic Surgeon
Dr. Brad Gandolfi is a double board-certified plastic and reconstructive surgeon with offices in New York City and Englewood, NJ. He specializes in cosmetic surgery and is a member of The Aesthetic Society, a by-invitation-only society for doctors with experience and excellence in cosmetic surgery. He obtained his plastic surgery degree at Duke University Medical Center and spent additional training in facial surgery at UCLA Medical Center. Dr. Gandolfi is board certified by the American Board of Plastic Surgery and the American Board of Surgery.
---
What to Expect from the Surgery
The surgical experience will begin with your arrival at our surgery center and a warm welcome from our team. They will guide you to your operating suite and place you under anesthesia to keep you comfortable while Dr. Gandolfi does his work.
This surgery will require Dr. Gandolfi to make an incision on either the inner or outer thigh. He will discuss the incision site with you before your treatment, and counsel you about steps to reduce the visibility of your scars.
Through these incisions, Dr. Gandolfi will carefully remove excess tissue, potentially employing liposuction to ensure a comprehensive result. Dr. Gandolfi will shape the remaining tissue into a natural-looking curve before closing the incision site.
---
Recovery After Your Procedure
Following your thigh lift procedure, it is important to allow a week or so to rest and recover. While many patients feel like returning to work after a week's time, you will need to take four to six weeks before you resume any kind of regular exercise or strenuous physical activity. Dr. Gandolfi will provide more specific guidance for when you can return to regular activities.
During your recovery from thigh lift surgery, some soreness is to be expected. Often, physical discomfort can be managed with over-the-counter remedies. Prescription pain medication is also available as needed.
As you recover, it is imperative to follow all of the aftercare instructions you are given. This will help to minimize the visibility of scarring, optimizing your aesthetic results.
---
You're in Good Hands with Dr. Gandolfi
Serious weight fluctuations may leave you with a little bit of lax or unwanted skin, particularly around the thighs. A thigh lift is a surgical body contouring procedure that can help restore you to a trim figure, while also alleviating any discomfort that your extra skin is causing. To find out more about thigh lift surgery in NYC, schedule a consultation with double board-certified plastic surgeon Dr. Brad Gandolfi at (212) 287-7211.