Your chin plays an important role in determining the composition and proportions of your face. If the chin is not properly sized to fit your other facial features, the entire face may seem inharmonious or out of alignment. One way to address these issues is through a procedure called chin augmentation. Double board-certified plastic surgeon Dr. Brad Gandolfi provides chin augmentation to patients in New York City, offering cosmetic procedures with natural-looking results.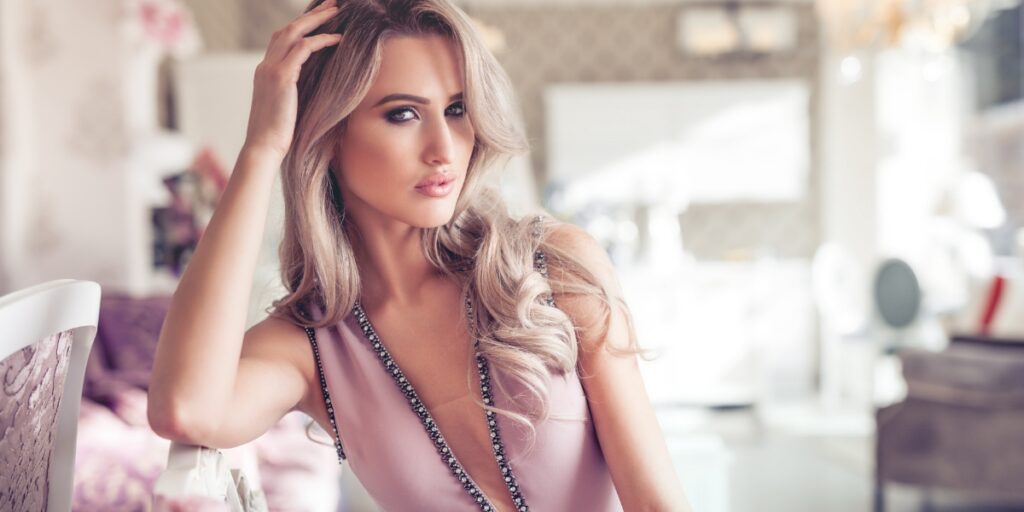 ---
Why People Get a Chin Augmentation
Common reasons people undergo chin augmentation include:
To balance facial appearance, specifically by making the chin line up with the lips and nose.
To complement the effects of another facial procedure, such as a rhinoplasty, and ensure all facial features work harmoniously.
To improve one's profile view.
To strengthen the jawline and minimize jowling, reducing some of the most visible signs of facial aging.
To decrease dimpling of the chin related to muscle strain (mentalis strain).
---
Our Chin Augmentation Procedure Process Explained
Your chin augmentation journey begins when you call our office for a pre-procedure interview. During this phone call, you will speak with a friendly and knowledgeable team member who will collect information about your medical history and aesthetic goals. At the end of the call, you will be invited to schedule an in-person consultation with Dr. Gandolfi, providing an additional opportunity to discuss your concerns, ask questions about the procedure, and learn more about anesthesia options.
On the day of your surgery, you will receive a warm welcome from our clinical care team, who will escort you to the treatment area and prepare you for anesthesia, optimizing your comfort. The specifics of the surgery itself can vary depending on your needs and goals, but may involve Dr. Gandolfi performing a fat transfer, administering fillers, or creating a small incision under the chin to insert a chin implant. In some cases, Dr. Gandolfi may cut the bone and reposition it, giving you a more prominent chin without the need for implants.
---
Chin Augmentation Recovery and Aftercare
Before you are discharged, you will receive full written and oral instructions for recovery and aftercare.
You can anticipate swelling for up to six weeks, though the vast majority of it subsides within a week. You may also experience some discomfort, which can be managed with over-the-counter pain remedies. You should feel ready to return to your normal activity within a week to 10 days.
---
MEET DR. GANDOLFI
Double Board-Certified Plastic Surgeon
Dr. Brad Gandolfi is a double board-certified plastic and reconstructive surgeon with offices in New York City and Englewood, NJ. He specializes in cosmetic surgery and is a member of The Aesthetic Society, a by-invitation-only society for doctors with experience and excellence in cosmetic surgery. He obtained his plastic surgery degree at Duke University Medical Center and spent additional training in facial surgery at UCLA Medical Center. Dr. Gandolfi is board certified by the American Board of Plastic Surgery and the American Board of Surgery.
---
Other Things to Consider Before Getting a Chin Augmentation
Are There Any Risks Involved?
While there is risk associated with any surgical procedure, you can minimize your level of risk by selecting a plastic surgeon who is skilled, experienced, and properly credentialed.
Will I Need to Take Extensive Time Off from Work?
While recovery times can vary by patient, most people feel ready to resume their normal activities within a week.
How Long Will My Results Last?
It largely depends on the type of augmentation you choose. Fillers are temporary in nature, while surgical procedures to reposition the bone or add implants can last long-term. Additionally, you can extend your results by carefully adhering to aftercare instructions and maintaining an overall healthy lifestyle.
Is it Really Worth It?
Only you can decide whether getting chin augmentation is worth it. Most patients who have this procedure performed say that they are highly satisfied with their experience, and with the final outcome.
---
Excellence in Chin Augmentation in NYC
Chin augmentation can be an effective way to bring balance and natural beauty to your facial features. Dr. Gandolfi is experienced in performing different chin procedures, providing a bespoke approach and exquisite results. To schedule a consultation at our NYC office, contact (212) 287-7211.